Read more to learn how to use Title IV-A funding and how ClassHook fits into Title IV-A requirements!
What is Title IV-A?
Title IV-A funding is a type of federal funding. It aims to provide a well-rounded education for students, improve school conditions—emphasizing student health and safety, and integrate digital literacy into education by improving the use of technology in schools.
Title IV-A allocation
Title IV-A funds are allocated in the following way:
Each state receives an allocation from the flexible block grant based on the Title I funding formula. Using the same Title I formula, states allocate funds to districts. If a district receives less than $30K, they must:
Conduct a needs assessment
Spend 20% on safe & healthy schools and 20% on well-rounded education programs
The remaining 60% can be spent on any priority
There is a 15% limit on spending for devices, equipment, software and digital content
ClassHook in the context of Title IV-A
Today's students need relevance: teachers need learning to connect to students' lives and interests, but it's not happening. While 89% of educators say real-world learning is an urgent need, only 22% of K-12 educators say their schools have made progress in real-world learning.
Still, finding engaging content is hard. Teachers want to show students how their learning is relevant but often spend up to 2 hours finding a video that meets their criteria for a single lesson. Here's where ClassHook comes in, offering thousands of clips:
Specific to subject area
Accurate & vetted
Age-appropriate
Memorable
Aligned to standards
Safe to use
How does ClassHook contribute to the use of Title IV-A?
One of ClassHook's aims is to provide students with a well-rounded education. A well-rounded education includes all courses, activities, and programming that:
Involve many different subjects: English, language arts, science, technology, engineering, mathematics, geography…
Work to provide all students with access to an enriched curriculum and educational experience.
How does ClassHook support the definition of well-rounded education above?
First, by enhancing learning in many different subjects.

Providing clips in 20 plus subject areas
Giving students and educators access to educational content on a wide variety of topics
Helping students understand concepts in a non-conventional way
Promoting a skills-based education
Second, ClassHook works to engage students, giving them access to an enhanced curriculum that uses clips from popular media to explain different concepts. ClassHook improves teachers' use of videos to boost academic achievement and digital literacy.
Using Pause Prompts, a way to insert time-stamped questions into videos
Creating active learning experiences for students through discussion & discussion features
Student voice – giving them an opportunity to share their thoughts and demonstrate their knowledge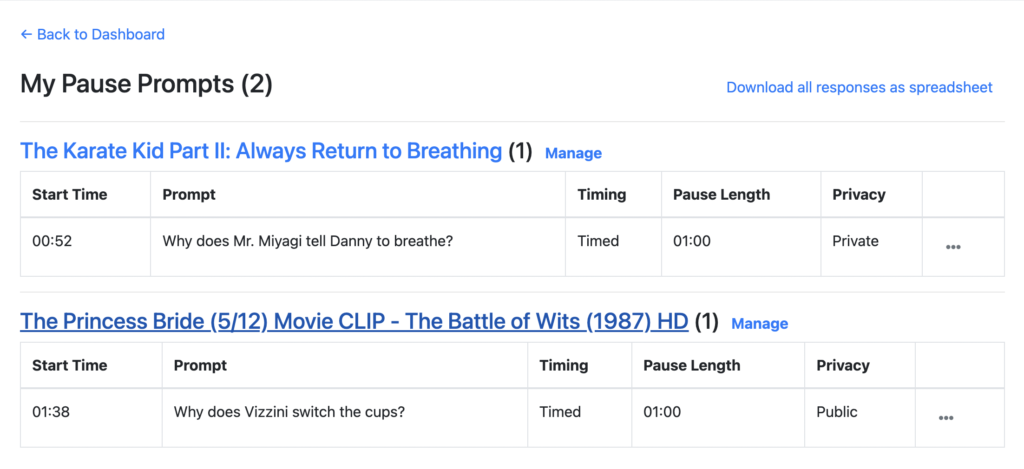 The intention behind a well-rounded education is improving academic outcomes—another thing ClassHook supports.
Shift from passive video watching to active participation
Involve all students in the discussion
Perform checks for understanding
Teach lessons on digital citizenship
Compare clips – media literacy (understanding fact from fiction, identifying, knowing the source of information)