As an educator, you use many websites and apps to share content with your students. Whether you're sharing to your LMS, your class website, or another app, you need an easy way to showcase your favorite videos.
Teachers using ClassHook previously needed to use YouTube embed links to show clips. But linking through YouTube doesn't include all of ClassHook's features, such as snippets, captions, Pause Prompts, and Automatic Profanity Skipping. And it gives room for students to free roam on YouTube, which is a red flag for safety.
Introducing ClassHook Embed Codes
Today, we're excited to announce the release of ClassHook embed codes! With this new feature, you can embed a ClassHook video anywhere on the web and still utilize the breadth and depth of ClassHook's features.
Getting started is simple. Visit the share popup to embed a clip. You'll notice new options under the Website, Blog, LMS section.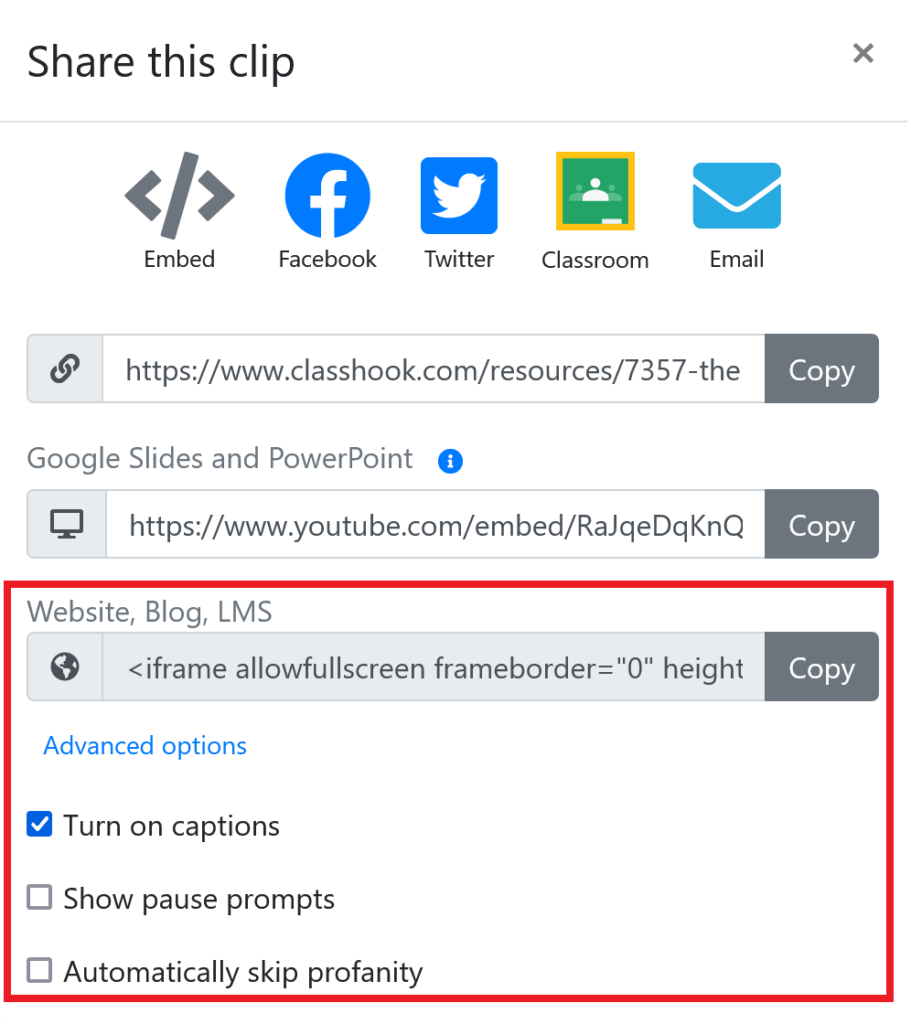 Check out the example below.
You can toggle advanced options such as captions, pause prompts that you have on the clip, and automatically skipping profanity (Premium only).
Note that when showing pause prompts, your students must be logged in for responses to be recorded.
---
We're excited to learn how you use the new embed codes to safely share videos with your students. Our team is always looking for other ways to make your use of videos safer, more fun, and more effective. Get in touch if you need anything.