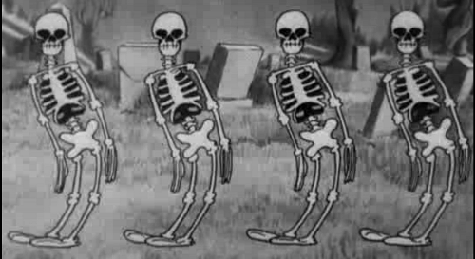 Kids and adults are dressing up as a banana or a princess, your neighbor's decorations are giving you a heart attack, and that sweet, sweet candy is everywhere – Halloween is here. Yes, it's on a school day, which means students can't wait to get out of class, trick-or-treat, and return home with five pounds of Snickers. In case you need some inspiration for fun-filled activities on this day, we've compiled a list of five spooky activities will let your students have fun while learning at the same time:
1. Build a Cotton Swab Skeleton
Skeletons, one of the first things that come to mind when you hear about Halloween, are a great way to explore basic science and anatomy. You could keep it simple and build a human skeleton using cotton swabs and glue sticks, or take it to the next level by creating a diagram of the bones you just glued together.
This page offers several activities for Math and ELA workstations in Kindergarten. My favorite is cauldron counting, an easy way to learn counting by putting candy in labeled cauldrons.
3. Building with Candy Pumpkins
Toothpicks and candy pumpkins are all you need for this activity. Let your students figure out how to build the tallest tower with a limited amount of supplies in a timed contest. With this activity, you'll be introducing them to engineering in the real world as they participate in a fun competition!
If you have a controlled space in which you are allowed to use fire, you could use this activity to introduce your students to spooky chemistry. It's simple to set up, will be super cool for the kids, and can teach your students about convection and air pressure in a fun way.
On a tight budget? Make ghosts and bats come to life with the power of static electricity. All you need are some balloons, tissue paper, markers, and a couple of other basic supplies, and you can awe your students with the marvels of science. Your students will have a blast and will want to learn more about how it works!
From candy to skeletons, who would have thought you could learn about math, science, and literature through the spirit of Halloween? We hope you are able to use some of these activities to make the holiday fun for everyone! In the comments below, let us know how these activities work with your class, and share your favorite activities with us. Have a safe and happy Halloween, and don't eat too much candy!