So you want to use a short movie clip to add some spice to your lesson. Where do you start your search?
You can load up Netflix, Hulu, Amazon, or another streaming service, but it takes time to find the right movie, and you still need to skim through it to find just the right moment. You can search YouTube, and you may have some success after filtering out a few clips that are irrelevant or have been edited in some way. Pretty quickly, though, you can spend 15, 30, 45 minutes, even up to an hour of your precious time searching for the right movie clip if you don't have a clear idea in mind.
Fortunately, there are several collections of short movie clips available that you can use in your classroom to illustrate key lesson concepts and inspire your students. Check them out below.
---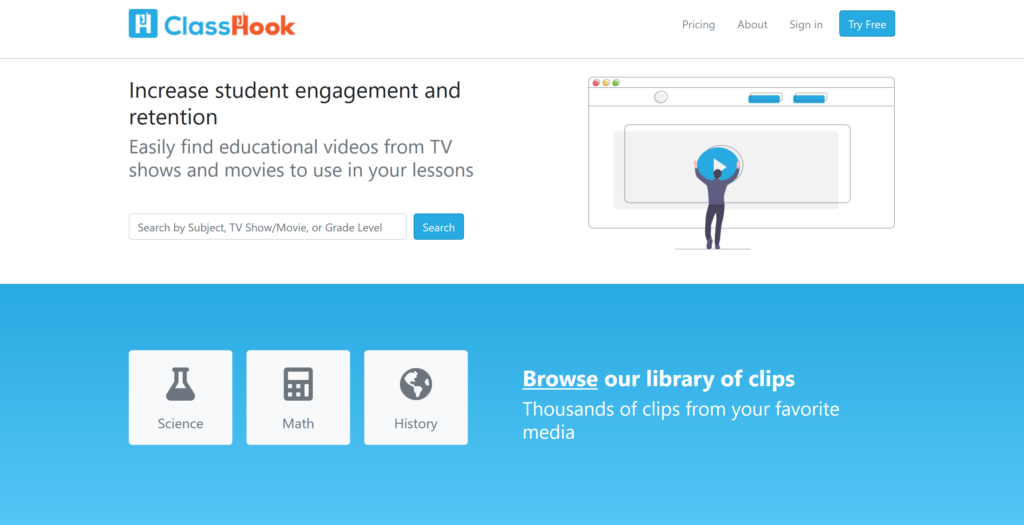 ClassHook is a curated library of thousands of educational videos from movies and television. It covers a wide range of topics, from grammar to physics, and every video is screened and vetted. ClassHook's clips are organized by grade level and subject area and are aligned to Common Core and NGSS standards. ClassHook will indicate if the video contains profanity and even allows you to filter from the search results videos with profanity. In addition to the clips, ClassHook includes pre-made playlists, sample discussion questions, and tools to create pop-up questions (called Pause Prompts) at different moments in the video.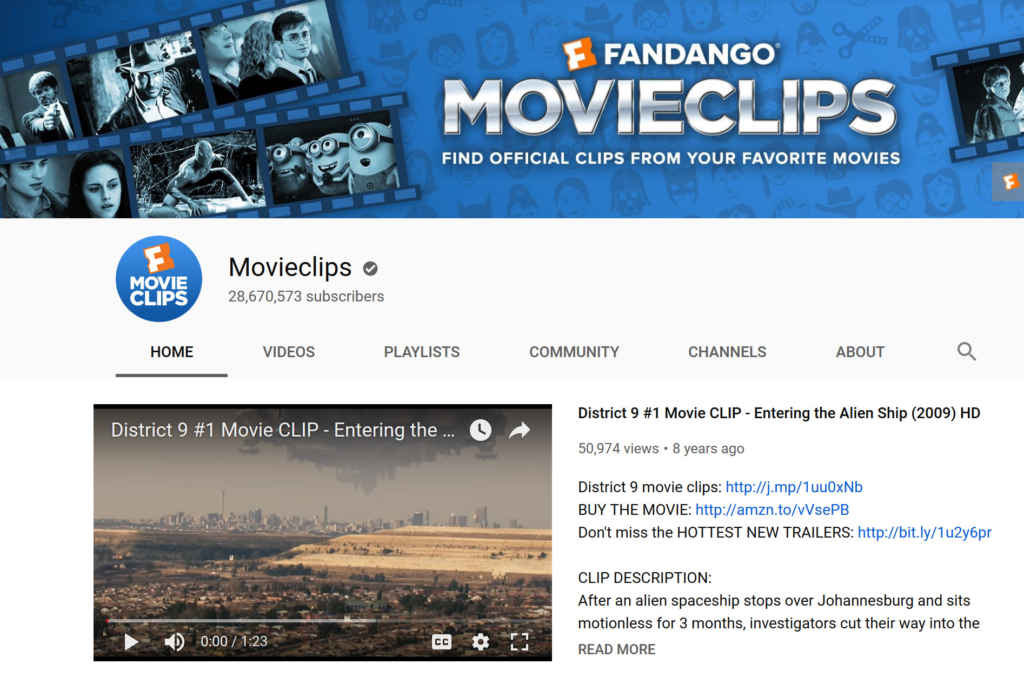 The Movieclips YouTube channel contains thousands of scenes from popular movies. The videos aren't categorized by topic, but this can be a great option if you're not looking for anything too specific. If you are looking for videos a little more tailored to your class, you can try using the search feature. Sometimes you'll be surprised with what you can find on Movieclips!
WingClips has thousands of inspirational movie clips that can be used in your teaching. Its videos are organized into themes and categories, such as Leadership, Honesty, and Social Issues. WingClips also has a search feature to make it easier to find a specific type of video. You can watch most of the video clips for free, but if you want to download them or play them in full screen, you'll need to purchase them. To play the videos, you'll need to install Adobe Flash, which is not supported by many mobile devices such as iPads.
The Paramount Vault is a YouTube channel set up by Paramount Pictures. It features short video clips from movies both old and new. Like the Movieclips channel, the videos aren't categorized by topic, so you'll have to rely on YouTube's search to find a clip centered around a specific topic.
---
Using movie clips is a fun way to pique student interest and engage them in your lesson. Use the sources listed above to save precious time in your search for the right clip.
Related Articles
4 Essential Tips for Educators Teaching with Movies
Why You Should Use Movie Clips in Your Lessons