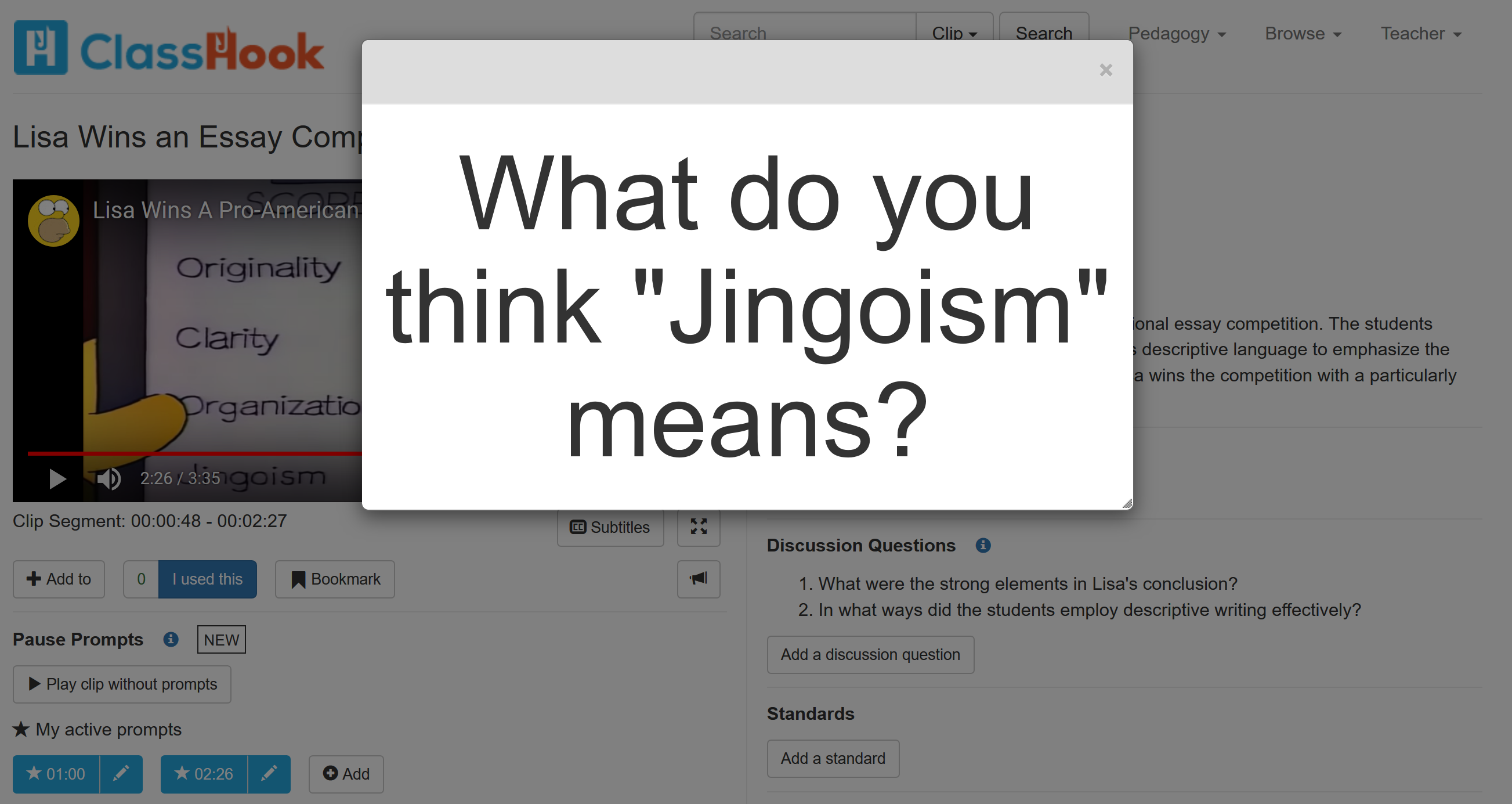 Educators face many challenges when showing videos in their classrooms. Students don't always pay attention, and not all of your students will fully understand the content of the video. As a result, many teachers pause the video at key moments to check for student understanding and address misconceptions before playing the rest of the video.
At ClassHook, we created pause prompts to help educators tackle these challenges, and others, by facilitating discussion-based learning activities using video.
What are pause prompts?
Pause prompts are questions that will appear at specified moments in the video. With pause prompts, you can pose a question to the class after a confusing moment in the video, facilitate think-pair-share, and conduct other activities. You can customize the look of your pause prompts to match the theme of your lesson or accommodate students with special needs.
Pause prompts streamline the process of setting up video pauses during your lessons. You can optionally set timers on Pause Prompts, and after the time is up, the video will resume playing.
How can I use pause prompts?
Because of their flexibility, Pause Prompts can be used in a variety of ways. Below are a few common use cases.
Facilitate think-pair-share
Check for student understanding
Ask short writing prompts
Give students time to take notes
How do I create a pause prompt?
Creating a new pause prompt is simple and easy. Visit the page of a clip you'd like to use in your lesson, and pause the video at the moment you'd like to ask a question. Then, click the "Add" button in the new Pause Prompts section to create your prompt.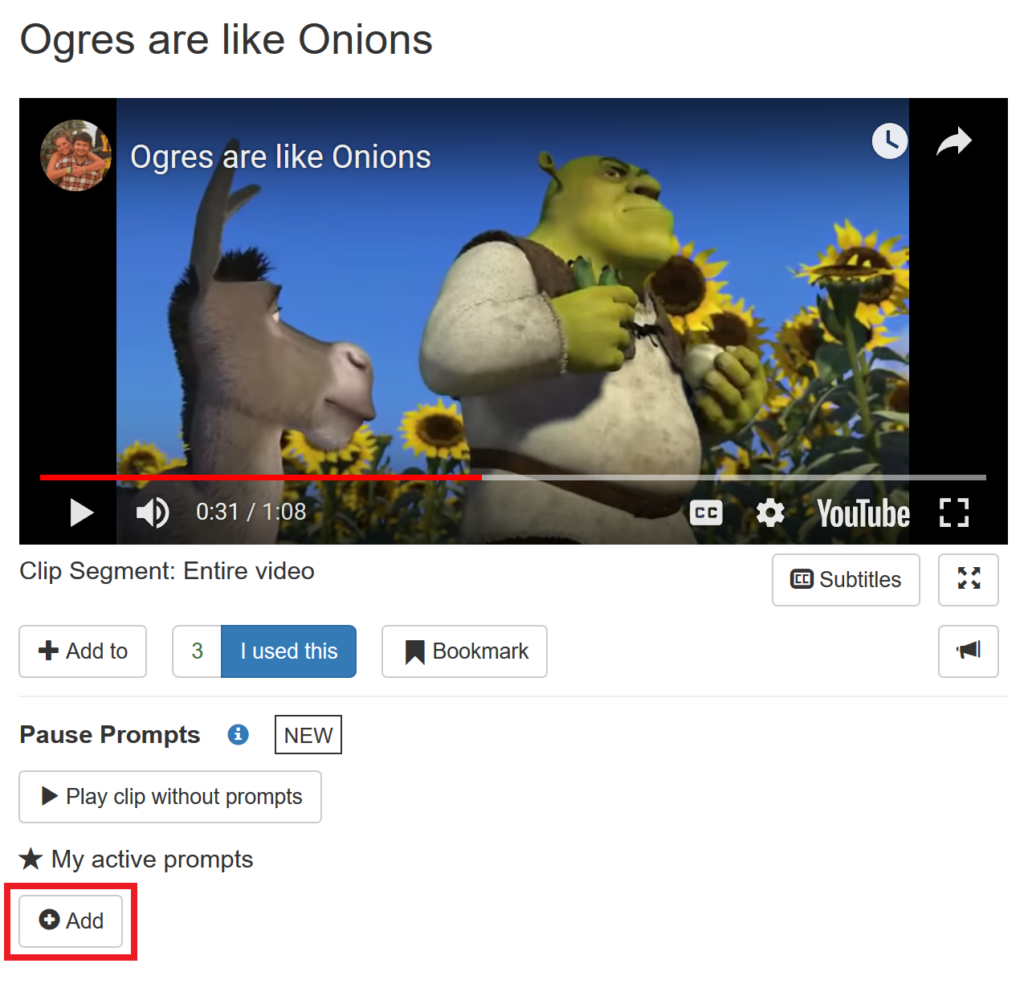 Who can use pause prompts?
Pause prompts are available to all ClassHook educators starting today. Educators using ClassHook Standard can create up to five pause prompts, and those with a ClassHook Premium membership can create unlimited pause prompts.
Visit us at ClassHook to get started with pause prompts today.