COVID-19 Permanently Changed the Education Sector
Educations institutions around the globe are asking the same questions. How should schools welcome back students in autumn post-COVID-19? How has a year of distance learning affected the instructor's perspective of their teaching models? Furthermore, which remote learning methodologies will school districts continue to incorporate once students return to the classroom?
Classroom and Personal Hygiene, Mask Mandation, and COVID-19 Vaccinations
Institutes of higher education require their faculty, staff, and students to wear personal face coverings/masks at all times when indoors. Being alone in a private office with the door closed is the only exception. The CDC offers a guide on selecting and adequately take care of cloth face masks and face covers.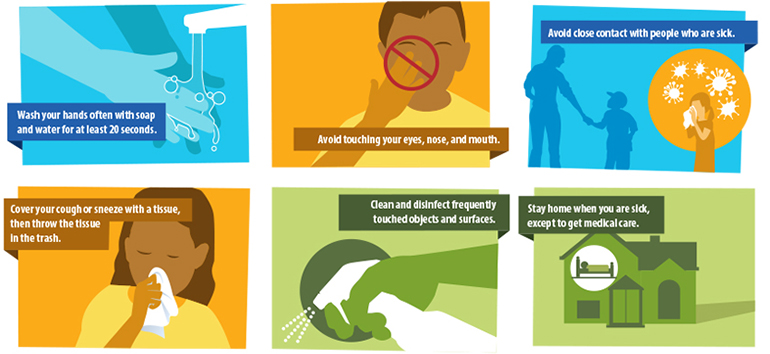 Some colleges and universities mandate COVID-19 vaccinations to attend in-person classes, but children 12 and younger may not. The CDC offers key takeaways on health and safety in their Guidance for COVID-19 Prevention in K-12 Schools.
Institutions are taking all safety factors and risks into account in preparation for the coming school year. "Reducing the risk of exposure to SARS-CoV-2, the virus that causes COVID-19, by cleaning and disinfection is an integral part of opening schools that will require careful planning," states The Center for Disease Control in their cleaning toolkit for school administrators.
And remember to wash, wash, wash those hands! As Vox explains in this clip from ClassHook's media library, "just any soap absolutely annihilates viruses like the coronavirus."
Adopting Hybrid or Blended Learning Models Post-COVID-19
Mandatory online learning in 2020 has caused K-12 institutions of education to review their teaching models post-COVID-19. Instructors are gradually adopting new teaching methodologies centered around a hybrid or blended model. This combination of face-to-face and distance learning presents benefits to educators, students, and parents.
Using online tools such as Google Meet and Zoom, lessons are taught synchronously regardless of a student's location. Some classes can be taught asynchronously, making classes accessible to students individually, significantly affecting teacher and student engagement and remediation.
Some educators incorporate online videos, scenes from films, and shows into their lessons, but it's hard to find school-appropriate videos. ClassHook's online tools and media library benefit educators by doing most of the hard work!
Flexibility and Time Management
A benefit of this new approach is the flexibility it offers to educators, students, and parents. The resulting lack of commuting allows more personal and easily manageable time to prepare, study, self-care, and bond with family.
Hybrid or blended learning also grants working students and parents opportunities for more flexibility in their work schedules. Virtual classrooms allow them the ability to work schedules that better suit their ideals and needs. For part-time employees, this allows them to increase their income significantly due to acquiring additional shifts.
The Future Ahead
The transformation of the education sector is an immense challenge but, at the same time, it is an exciting opportunity. Institutions that take advantage of hybrid learning models with intensive use of technology can maximize the value for the student on their educational journey. Undoubtedly, they can exceed all expectations of the past and present. Thus, carving a new path to a brighter future for many.